Hope you all have had a good Holiday Season.
Andy:
It has been pretty hectic around the house here. Our Dog Andy has been having a rough time this month. He had a seizure early in December and than a couple weeks ago he started having them every 3 hours or so.
nebride
rushed him down to the vet and they prescribed some anti seizure medicine and ran some tests. Nothing conclusive was found and the medicine made stagger around like a drunk sailor on a 3 day binge. He would just collapse and smack his chin on the ground or loose his balance and flop down. He would just lay there like bambi on the ice with his legs sticking out in all directions. Look up at us in a baleful way saying this is your fault. This last Tuesday he had an MRI done which made him even more unstable on his paws. He is also a lot more grouchy about the whole thing. in our efforts to help him he has bit both
nebride
and myself. He is better today and hopefully, he will start getting used to the medicine and be back to his old self. They say it takes 2-3 weeks for the dog's to adjust to the anti-seizure medicine.
The Denver Broncos season ended last weekend with a complete collapse. They needed to win one game out of the last 3 they played and they would have gone to the playoffs. They lost all three and looked horrible doing it. The coach was fired this week after that so I guess we will see what other moves are done over the off season.
The Huskers capped a nice season (compared to last year) with a win today in the Gator Bowl over Clemson. The defense looked pretty good today and I think there is hope for next year that they can turn the corner a little further and beat some ranked teams.
Well, I hope you all have a great year and that things start looking up in the economy and in general.
Current Location:

Home

Current Mood:

excited

Current Music:

None - Watching Football
nebride
and I have had a pretty busy summer and fall. Got our back fence replaced in August and the garage painted last week. This old house of ours is in constant renovation it seems. We both love working on it so I guess it is not a bad thing. Lots of character and it just has good bones as we say.
We also have been watching our retirement funds go the way of the DODO bird the last few weeks. Been quite the ride in the market lately. Think we need to find the nobs that keep thinking up these schemes that the various financial institutions use to line their pockets and trash ours.
The sports scene has not been very good this year for the teams I follow. The Rockies baseball team went back to their old ways after giving us some hope last season. They had another losing season and just looked horrible. Their pitching was awful again. Football is not much better, the Nebraska Cornhuskers are starting to turn it around but can not make the play when they need it to turn a game in their favor. They have shown improvement and they do not quit which is an improvement from that last couple of years. I think they will continue to improve and will be better next year. The Broncos have been playing better than I expected but I think they are still a 9-7 or 10-6 team and will probably be lucky to get anywhere in the playoffs if they even make it to the playoffs.
Have not posted in ages.
Current Mood:

tired
nebride
and I have been remodeling (I think this is a never ending process) a room in the basement. Earlier this year we put in an egress window. We just finished getting the drywall installed, seams smoothed out (I use that term loosely) and paint on the walls. When sanding the seams at the drywall joins we thought we were doing real well and than when we put the paint on. When we looked at the wall it was OMG, look at that , you can see every seam when the light reflects off the wall. Not sure what we did wrong but we decided that we could live with it vs. the alternative of trying to sand it down again. You know once the pictures and such are on the wall I am sure it will not be too bad. I just keep telling myself this.
Really though, it has turned out pretty good for a couple of amateurs. Got some new tools out of the deal to make work better. Needed a router to get some good notches in the joins around the window. Also, needed a nail gun for driving the nails into the concrete wall for the studs. And last but not least is a cool screw gun to put up the drywall. I had wrist surgery about 10 years ago and too much pounding of a hammer gets it all worked up so this should be helpful when we do the rest of the basement later this year or next.
Will try to get some pictures up of the room, it is looking pretty good overall. Got a new digital camera and need to get the software loaded to get the pictures off of it.
Well Nebraska wrapped up their Baseball season yesterday with a loss to Oral Roberts University. They really played flat and I am not sure if they over achieved all year or just played a bad couple of last weeks. They were rated as high as 5th in the nation a month ago and than got swept by Missouri in the last weekend of the season. Went 1-2 in the Big 12 Championship and than 1-2 in their regional. Really have played flat the last 3 weeks.


-->
Regionals Start this weekend. Nebraska is hosting one of the Regionals and if they win will most likely end up playing a Super Regional at LSU. Once the College World Series is set and started I think the feed below should provide updates as they are available. We will see.


Snowing and raining out at the moment. Nice day to sit at the window with the computer on and do nothing. Off of work today and tomorrow so going to take it easy and be a bum. May watch the NCAA men's Basketball final tonight.
The Nuggets have blown 2 games they were supposed to win. Instead of getting some room between themselves and the Golden State Warriors they are still tied for the 8th playoff spot. This may have lost them their playoff spot unless the Warriors or the Dallas Mavericks have a melt down also and let them slip in.
Cornhuskers took 2 of 3 from Texas in College baseball over the weekend. They have been playing good ball thus far and have far exceeded expectations thus far. I hope they can keep it up and compete for a college world series spot again this year.
Started working on our next project this weekend. We are converting a room in the basement to a bedroom. We had an egress window put in and it looks quite nice and went quite well. If you live in the Denver area I highly recommend Egress Windows if you are looking for a window replacement company or a egress window.
nebride
has been painting some of the walls and bookshelf that were not going to interfere with the window work. This weekend I got the door enclosure completed and the door hung. We will start the furring strips, insulation and drywall next weekend.
Denver Nuggets have won 5 in a row and have over taken Golden State for the 8th seed and are a half a game back of Dallas for the 7th seed. Should be a close finish and some good teams will be left out of the play off picture.
Nebride and I have been quite busy this year so far. In January we had the master bath remodeled. It turned out quite well and we are both quite pleased with the result. Below are some before and after shots:
Some Before Pictures: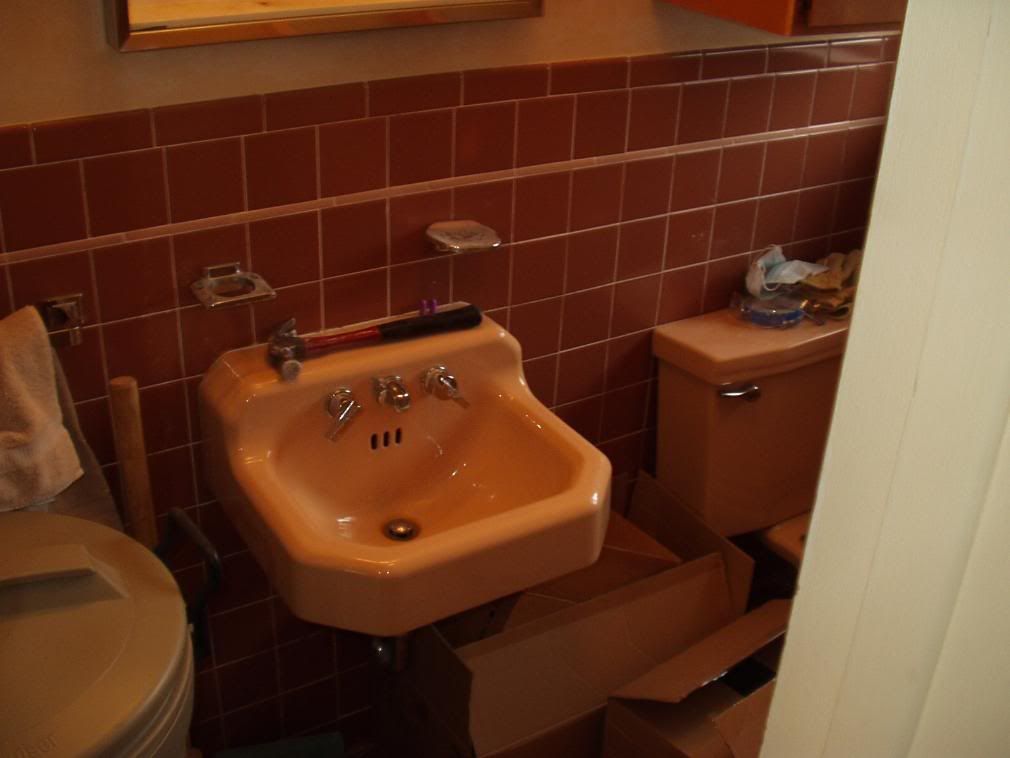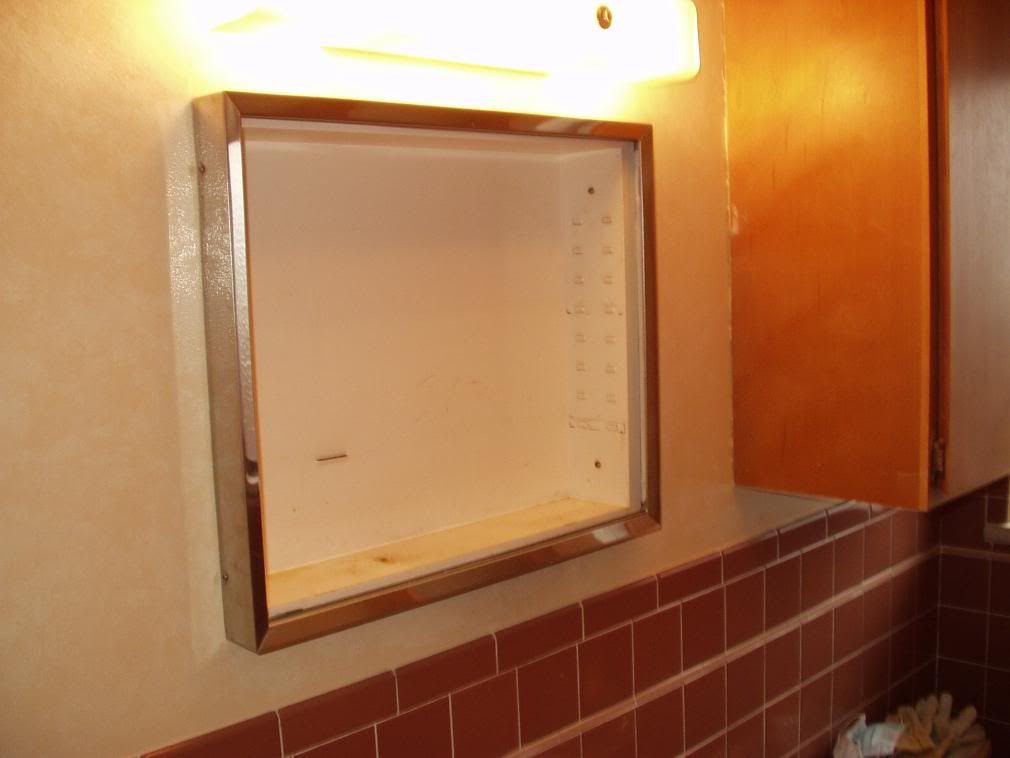 Some In Progress pictures: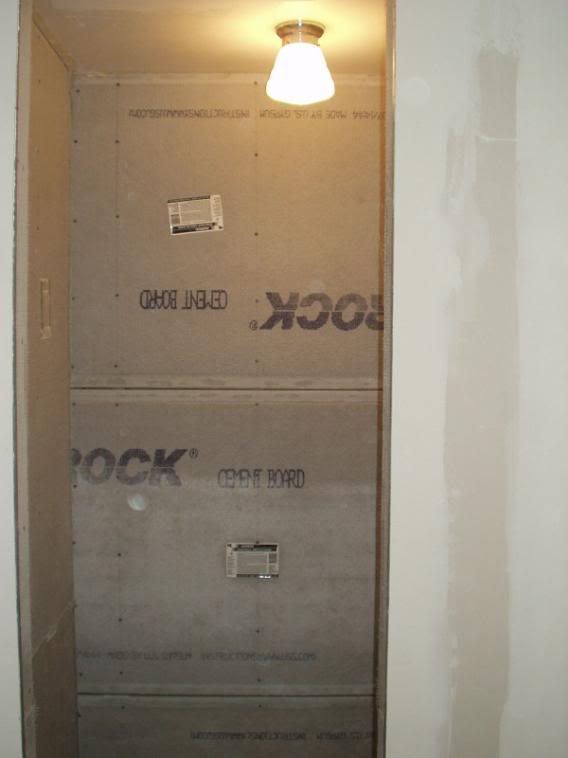 The finished Bathroom: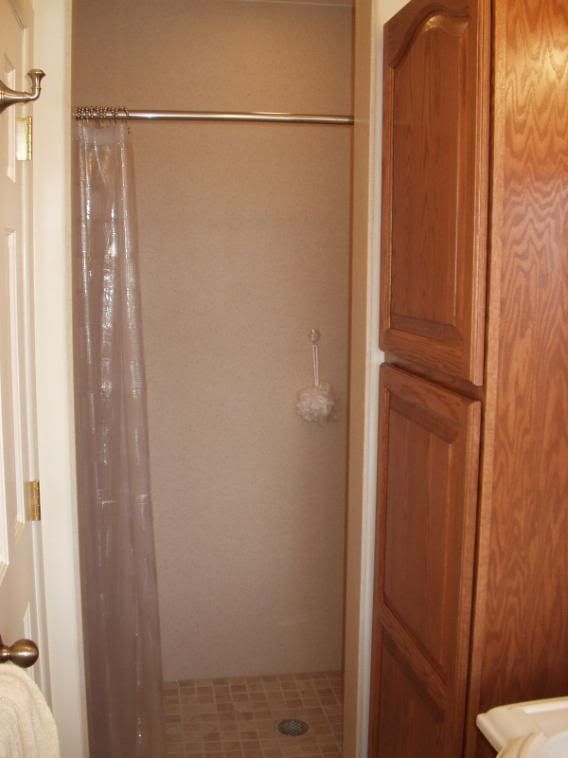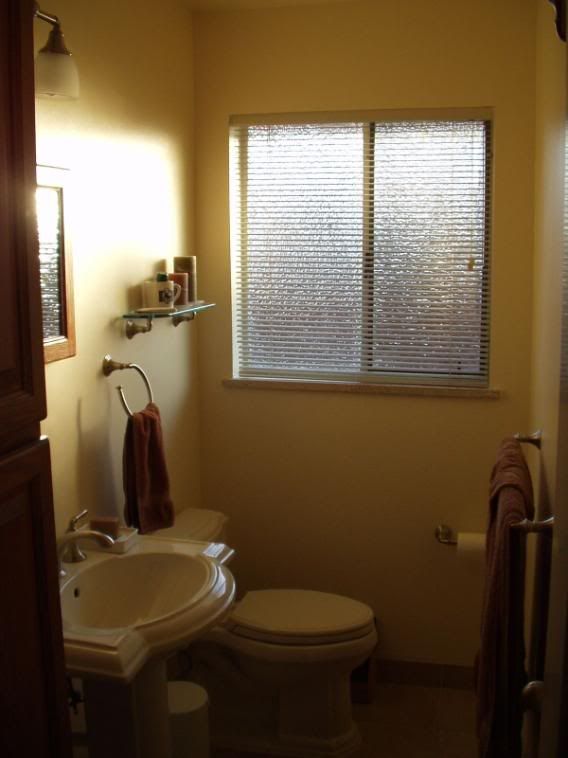 This last one shows the old Iron Window which just got replaced with a new Vinyl Window. I do not have picture of that yet but will post one later. We also put in an Egress window in the basement and are in the middle of remodeling one of the rooms down there. Keep us out of trouble for a while.
Nebraska has been playing pretty good baseball so far this spring. They are 17 -3 -1 and at the moment and are playing much better than expected. They go down to Texas this weekend and I think that will give us a good idea of how good they really are this year. I hope the at least can take 2 from the Horns. Will be a good series I think.
Going to a Nuggets game Thursday Night against the Dallas Mavericks. Hopefully be a good game, the Nuggets are fighting for the 8th spot in their division. One of the better years they have had in many years and they are in jeopardy of not making the playoffs because there are so many good teams in the western conference this year.
Just finished listening to the Broncos get beat by the San Diego Chargers. It has been a disappointing year. One more game and they are through for the year. Second year in a row that they have missed the playoffs.


The Colorado Rockies had a great year. Got to go to a couple games but got cheap and did not try to get world series tickets. It was nice to see them come out of nowhere and get in via the wild card and than sweep both Philadelphia and Arizona to get to the world series. I was a little disappointed that they got sweeped by Boston but it was a good year.
No those are not basketball scores. Those are the final scores on the 7 games the Huskers have lost this year. I am just appalled at how far the program has fallen this year. You could always count on Nebraska having a good defense but, this year they are pathetic. I do not think they could stop granny in a walker from scoring. It has been a painful year of watching Nebraska Football. I suspect Coach Callahan will be fired tomorrow and if he is not I got to really wonder where the program is headed. This is a team that has had 2 loosing seasons since 1962 and they both have come under coach Callahan in the last 4 years. Not sure that is a good rebuilding strategy thus far.
Current Location:

Home

Current Mood:

grumpy
Well, we finally broke down and purchased a new Grill. My old one has been limping a long for a few years and this year I could not get it too light after pulling it out for the summer.
My wife
nebride
says it is because she tried to melt it a couple years back :) . I am pretty sure it had nothing to do with that particular incident even though it did look a little worse for wear after that flash fire.
This grill cooks great food, the burners are nice and you get much better control over temperature and direct heat. Been having some nice cookouts this summer. A little on the expensive side but seems to be well worth it so far.
Have not been in much of a writing mood this summer thus far so updates have been few. It has been a pretty busy summer and not all in a good way thus far. My wife has been fighting some type of sinus related ailment for months now and has not much luck with the doctors until recently. Hopefully, we now have something to work with and she will start feeling better. Her father has been diagnosed with cancer and that put a big kibosh on everyone's summer. He has had his first chemo treatment and had some rough days. We are all hoping the second go around coming up soon will not be so rough on him. The doctors say it is very treatable so we are remaining positive about the final outcome.
Current Location:

Home

Current Mood:

hot